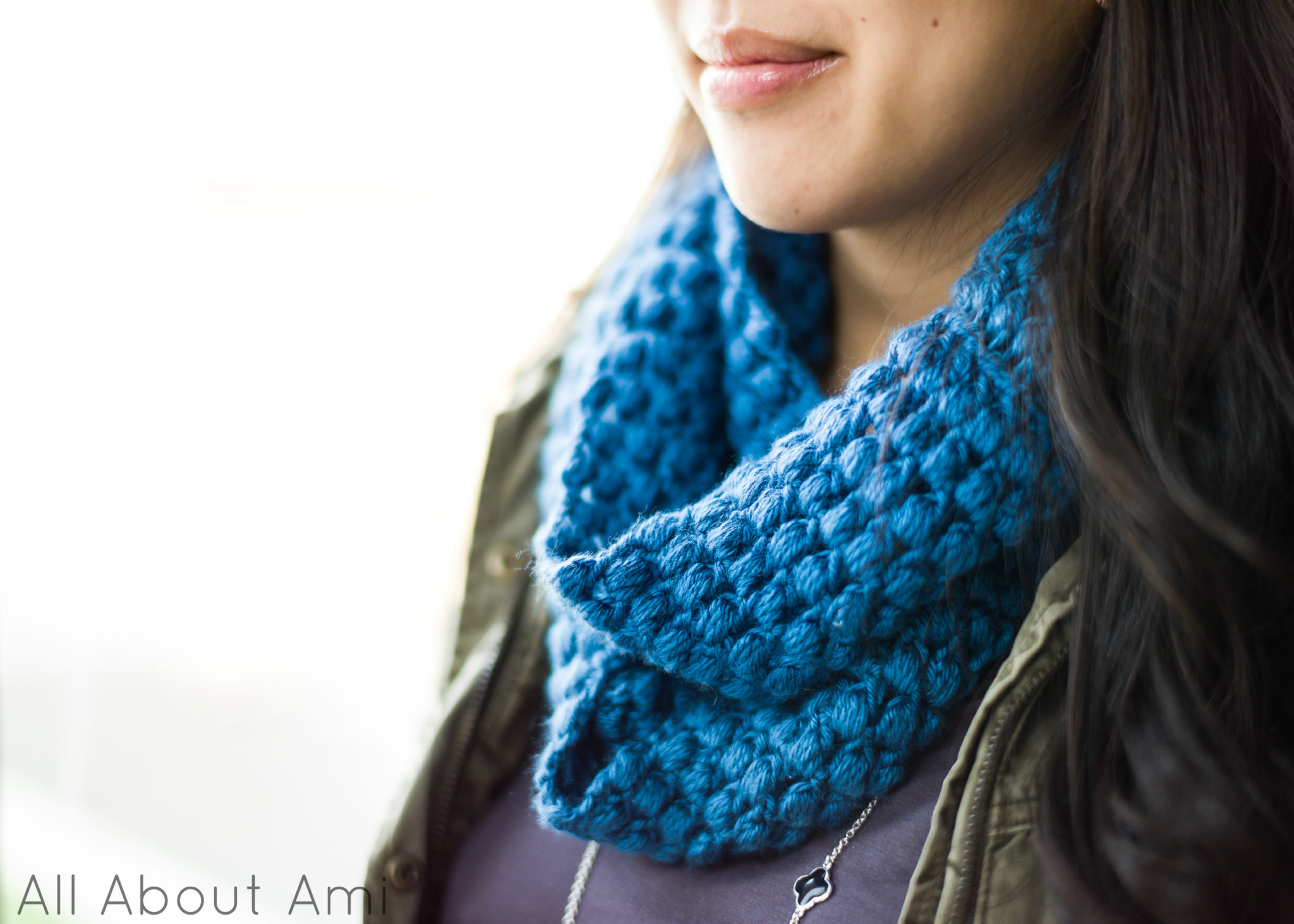 ***You can purchase an INEXPENSIVE AD-FREE PDF of this pattern on Etsy HERE! This beautifully formatted PDF includes the step-by-step pictures and 4 patterns (Puff Stitch Scarf, Puff Stitch Cowl, Jumbo Puff Stitch Cowl & Child Puff Stitch Cowl,) and is a total of 13 pages including the cover pages. This pattern is also available in the "Crochet Cowls & Scarves PATTERN BUNDLE" which includes over 20 beautiful designs at a discounted price – check out the bundle HERE!
With the fall season and chillier weather upon us (it's currently snowing where I live!), many people are whipping out their crochet hooks and knitting needles to work on hats, scarves and sweaters!  Last winter, I made and designed a "Puff Stitch Scarf" for my mom since puff stitches create such beautiful texture.  My sister Ashley wanted one too so I made her this blue Puff Stitch Cowl!  We quickly snapped some photos before giving it to her!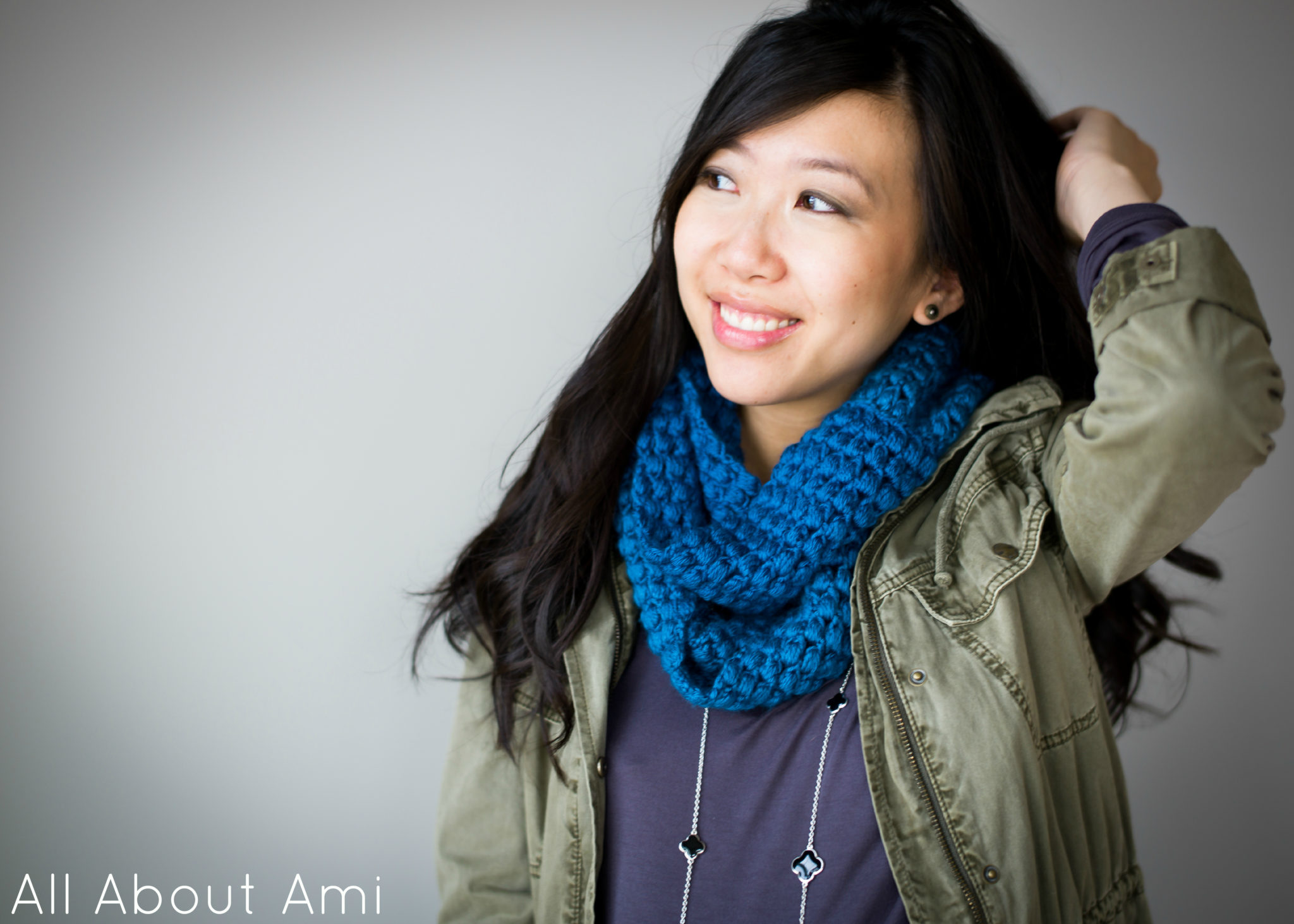 To see how to start this scarf and to access the free pattern, click HERE.  After crocheting 93 rows of puff stitches, this scarf measured 60″ or 152 cm, using up two skeins of yarn (and so, this scarf ended up being 2/3rds the length of my mom's).  I sewed the ends together to create a cowl or circle scarf as per my sister's request!  Try experimenting with thicker yarn or using even more skeins of yarn to give a chunkier, more layered look!  Once again, to find the free pattern for this scarf and to see plenty of step-by-step photos, click HERE.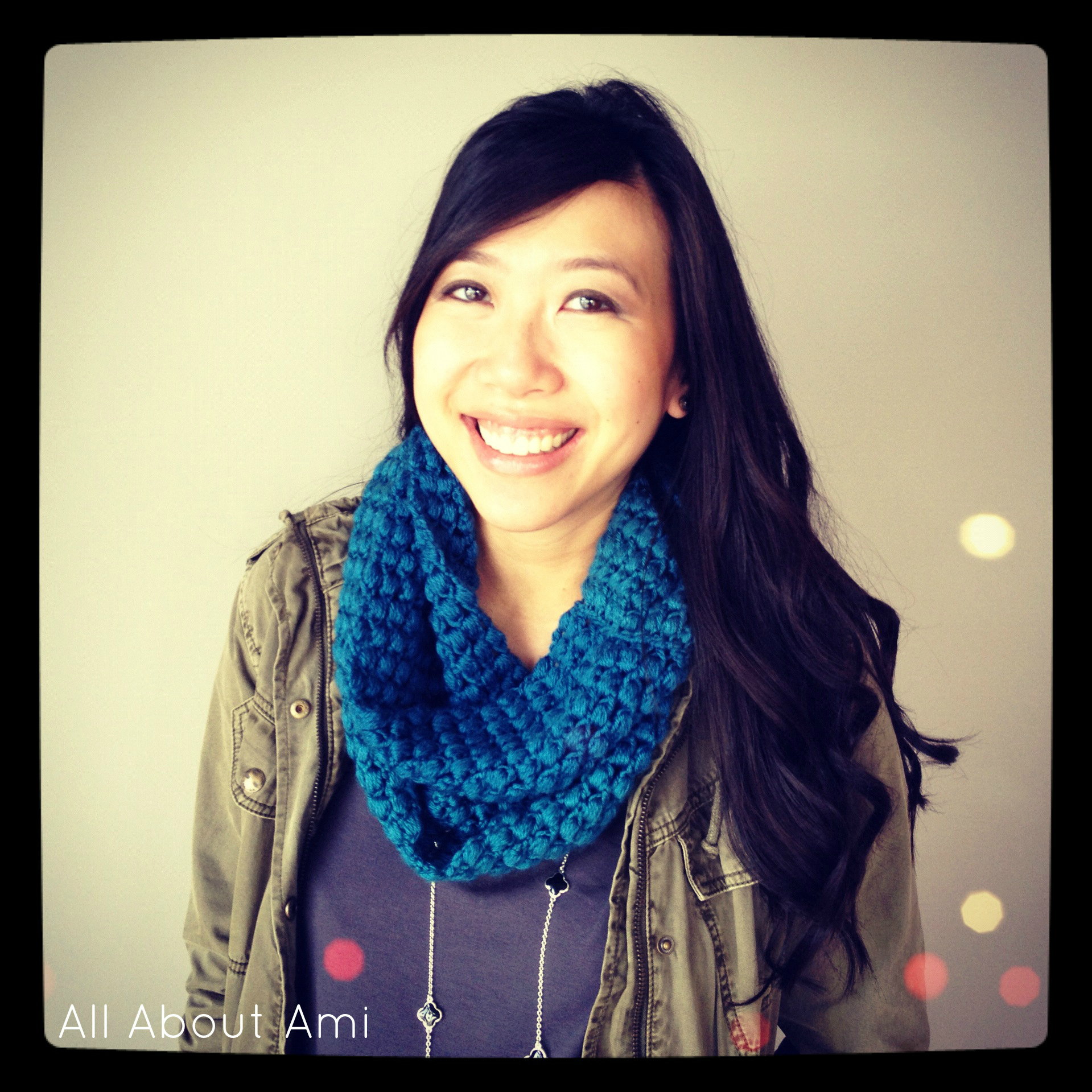 Be sure to also check out my "Urban Jungle Slouchy Beanie" (a matching hat that goes with this scarf) and my "Knotted Headband" to help keep you warm during these chillier months.  I've been crocheting some new hats, headbands and cowls, and I can't wait to share them with you in the upcoming months!